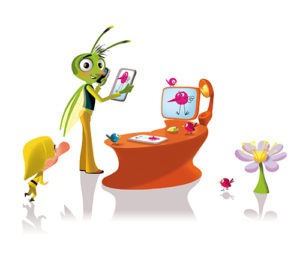 Our agency conceives and creates books and collections and offers them to publishers around the world so that they can publish them in their own language.  Many of those products are characterized by complex and inventive manufacturing.
But our agency also offers consulting to companies in order to enrich their catalogue or to help them to capture the attention of children and communicate messages.
Supported by a talented network of professionals (authors, illustrators, paper engineers, artists and various experts in very different fields), we work as an incubator for projects in order to propose tailor-made projects to be printed and published. We work very closely with our clients to better understand their needs and concerns. Our strenghts are creativity and responsiveness.
If you have an idea or a project to share with us, give us a phone call or send us an e-mail. We'll answer you in Shakespeare's language !
You can also download our list HERE. If your interested in buying rights, give a call to our agent Hannele & Associates.